TAPS – Tile and Plumbing Services – About Us
Tiling and Plumbing Services – At TAPS we have over 15 years' experience in tiling and plumbing. We are fully qualified and insured and always work to the highest standard. We work in and around the Warwickshire and Leicestershire area and are always happy to come and quote.
At TAPS we understand that having tradesmen in the house can be stressful and therefore we pride ourselves on our approach to our work. We always work in a clean and tidy way to minimise any unnecessary mess. We won't leave until we have thoroughly cleaned up. At TAPS we pride ourselves on always being polite and well-mannered. We are always happy to talk the job through with you.
Mobility wet room conversions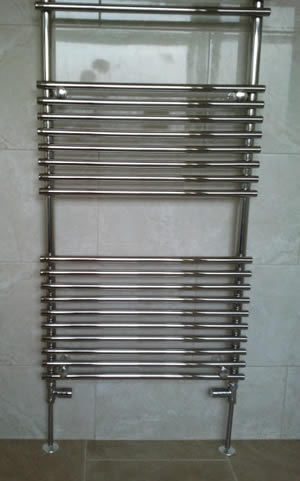 Not only do we specialise in mobility wet rooms we truly enjoy working on them. We understand that having to move home because of an inaccessible bathroom can be hugely upsetting and stressful, At TAPS we aim to help. One of the biggest benefits to our work is seeing the joy on people's faces at knowing they will be able to stay in their own home. We are able to widen doors, install non-slip level flooring, install hand rails and accessible toilets along with any other modification you personally might require. Please call and enquire and we will be more than happy to help with all aspects of the conversion – 0116 344 0255.
Commercial
At TAPS we are happy to work for Landlords and Estate agents that are looking for a professional, reliable tradesman to use on a regular basis. We have excellent rates and work to the highest standard. Please contact us today to arrange a meeting – 0116 344 0255 or Contact Us.
At TAPS we are also happy to work on business premises / offices. If you would like to chat through your options, please give us a call today on 0116 344 0255.