Wet Room Conversion – At Nuneaton
Wet Room Conversion – At Nuneaton – After removing the bath, we discovered the previous fitters had removed a whole course of blockwork to accommodate soil pipe!!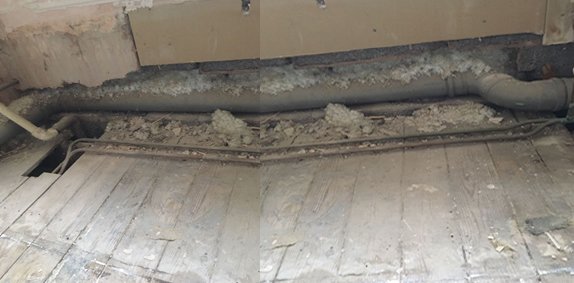 Therefore, we needed to add new blockwork and bonding coat to make everything correct for the client.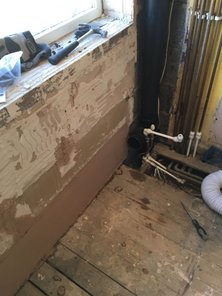 Next, we needed to get the access area level for the shower. Therefore we added a wet room floor, fitted to create level access shower area.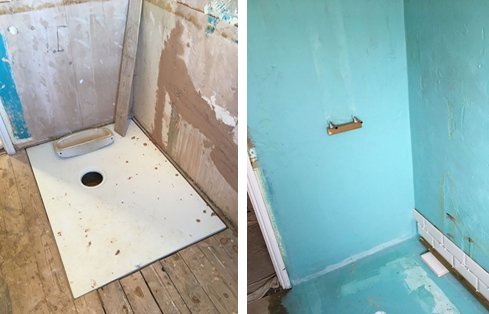 Then, we added'Tanking' to provide a waterproof membrane behind tiled surfaces in wet area. Next, the wall tiles were added.
Everything is starting to take shape!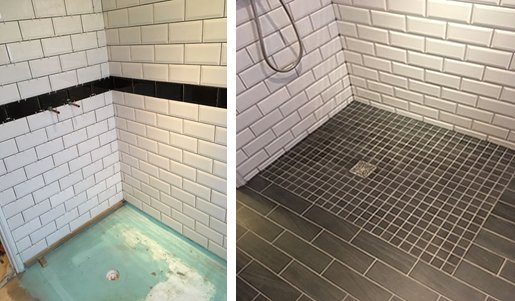 Finished job, all done! New LED spotlights, lights under the units, as well as fan & shaver socket!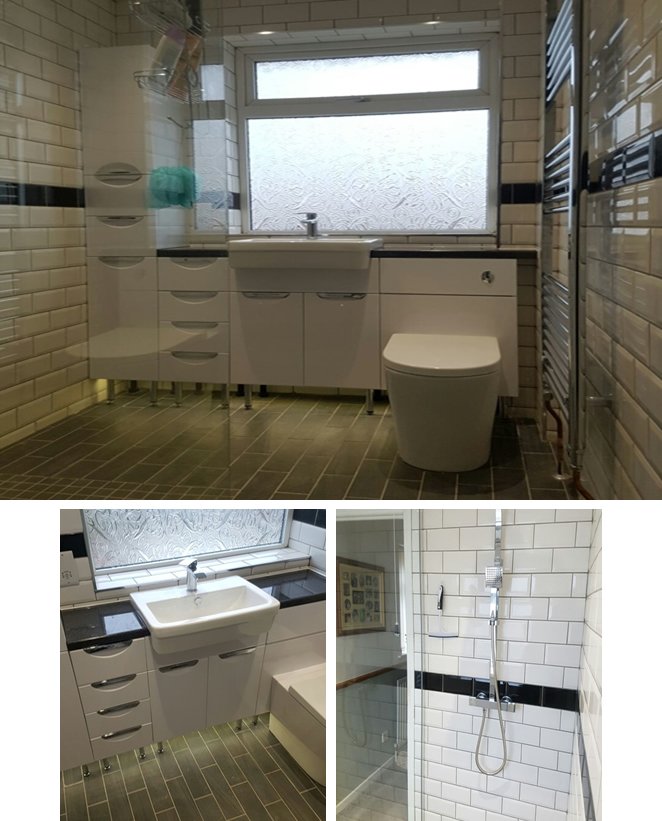 Wet Room Conversion
We would be delighted to talk to you about your wet room conversion. Contact Us today using our contact form or call us on 0116 344 0255.